Air Conditioner Repair, Installation & Maintenance Services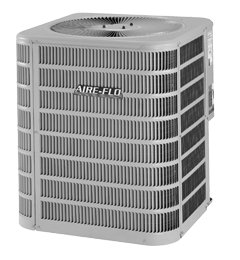 Air Conditioner Installation:
Climate experts start an Air Conditioning Installation by first recovering refrigerant out of the existing unit in approved cylinders being careful not to release any refrigerant into the atmosphere. We remove the old condenser, line set and A coil which should all be replaced especially if changing from R22 to R410A refrigerant. If your plenum is large enough and in good shape to fit the new A coil, then we replace the A coil with a new door, supports and sealant. We ensure that the A coil slope is correct for proper drainage. If A coil is too large for the existing plenum then new ductwork is ordered for a custom fit. Outside we can either mount your condenser on brackets to your home or dig out the dirt replacing it with screenings. We level out the screenings and place the sound pad on top which is like a patio stone that absorbs vibration to reduce noise. We install the line set and electrical components to code and in the least invasive way in your home. We are vigilant in regards to placement, operation and cosmetic appeal. We pressure test, run a vacuum, charge and test you unit according to manufacturer's specifications. Our Air conditioner installation price includes the job from start to finish as well as the removal of old equipment and materials. Be assured there are no hidden costs and fees with our quotes. We back our Air Conditioner Installations with a warranty of 10 years parts and labor with annual maintenance.
Air Conditioner Repair:
Climate Experts are proud to provide quality Air Conditioner Repairs. Our Staff is on Call 24/7 to provide quick and timely service at a fair Market Price. There is no Air Conditioner Repair to big or small for our qualified trained technicians to handle. We offer Air Conditioning Repair on all Major Makes and Models and stock a large variety of Air Conditioning parts to ensure you're not left in the heat on a hot summer weekend.
Air Conditioning Maintenance:
Climate Experts believe that the best way to avoid costly Air Conditioning repairs or high hydro bills is with regular maintenance. We not only clean your Air Conditioning condenser, but run through a thorough check list to ensure your air conditioning unit is working safe and efficiently. Become a part of the Climate Experts Maintenance Program Today!